Jerry Maguire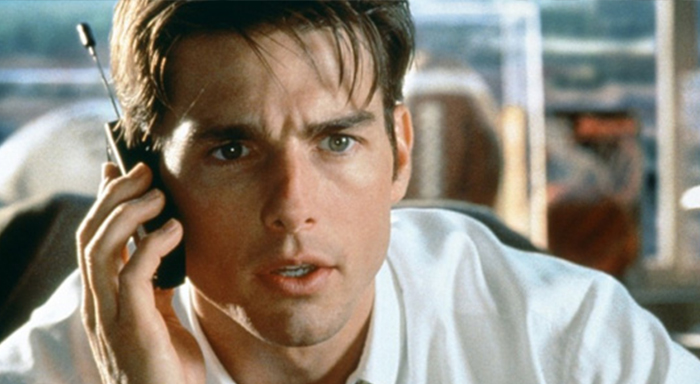 Jerry Maguire is a 1996 American romantic comedy-drama film starring Tom Cruise, Cuba Gooding, Jr and Renée Zellweger. It was written, co-produced, and directed by Cameron Crowe. The film released in North American theaters on December 13, 1996, distributed by Gracie Films and TriStar Pictures.
The film received mostly positive reviews and, on a $50 million budget, was a financial success, bringing in more than $270 million worldwide.
Jerry Maguire (Tom Cruise) is a glossy 35-year-old sports agent working for Sports Management International (SMI). After suffering a nervous breakdown as a result of stress and a guilty conscience, he writes a mission statement about perceived dishonesty in the sports management business and how he believes that it should be operated. He distributes copies of it, entitled "The Things We Think and Do Not Say: The Future of Our Business". His co-workers are touched by his honesty and greet him with applause, but the management sends Bob Sugar (Jay Mohr), Maguire's protégé, to fire him. Jerry and Sugar call all of Jerry's clients to try to convince them not to hire the services of the other.

Portions from Freebase, licensed under CC-BY and Wikipedia
licensed under the GFDL