Jar City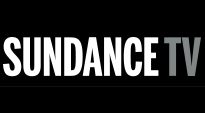 Jar City (Icelandic: Mýrin ( pronunciation (help·info)–meaning marsh) is a 2006 Icelandic film directed by Baltasar Kormákur. It is based on Mýrin, a novel written by Arnaldur Indriðason, released in English as Tainted Blood (also released in English as Jar City).
Kormákur is in the midst of producing an English-language remake, also called Jar City, which will be set in Louisiana.
A world-weary cop comes to believe a recent murder of an elderly man is linked to a case of rape three decades earlier and works to put the pieces together.
The score was composed by Mugison.
Track listing:
The film was awarded the Crystal Globe Grand Prix at the Karlovy Vary International Film Festival in 2007.
A Blockbuster Exclusive Region 1 DVD was released in the U.S. and Canada. Otherwise, the film was not released commercially in America. It has also been released on DVD in Europe and is available on iTunes.

Portions from Freebase, licensed under CC-BY and Wikipedia
licensed under the GFDL