Internal Affairs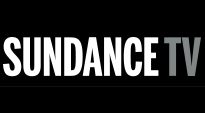 | Time | Day |
| --- | --- |
| No airtimes found. | |
Internal Affairs is a 1990 American crime-thriller film set in Los Angeles about the police department's Internal Affairs Division.
Directed by Mike Figgis, the film stars Richard Gere as Dennis Peck, a suave womanizer, clever manipulator, and crooked cop who uses his fellow officers as pawns for his own nefarious purposes while showing a tender side as a devoted father. Andy García plays Raymond Avilla, the Internal Affairs agent who becomes obsessed with catching Peck when he suspects that Peck is not the poster boy police officer that the precinct has made him out to be.
At a night-time drug bust, patrolmen Dennis Peck and Van Stretch arrest a drug pusher and his girlfriend. The girlfriend resists and Stretch viciously assaults both of them. Outside, patrolman Dorian Fletcher sees a man running towards him; he orders the man to stop, then promptly shoots him. Peck discovers that the man had no weapon; Dorian is shocked and repentant, but Peck proceeds to take a knife out of his boot, clean off his prints, and place it in the dead man's hand. Dorian tries to stop Peck, who convinces him that cops watch each others' backs.

Portions from Freebase, licensed under CC-BY and Wikipedia
licensed under the GFDL