Inside Deep Throat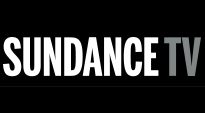 | Time | Day |
| --- | --- |
| No airtimes found. | |
Inside Deep Throat is a 2005 American documentary about the 1972 pornographic film Deep Throat and its effects on American society.
The film is narrated by Dennis Hopper. The documentary was written, produced, and directed by Fenton Bailey and Randy Barbato, and produced by Brian Grazer. It is a production of Imagine Entertainment, HBO Documentary Films, and World of Wonder, and distributed by Universal Pictures.
The film discusses how Deep Throat was actually distributed to theaters. Prints would be hand-delivered and employees would count heads of moviegoers and then collect the cash profits from the theaters. This process was known as sending "checkers and sweepers".
It features scenes from the movie, news of the time and interviews, both from archive and purpose-made, with director Gerard Damiano, actor Harry Reems, actress Linda Lovelace, Gore Vidal, Larry Flynt, Hugh Hefner, John Waters, Erica Jong, a prosecutor, Reems' defense, Mafia money collectors, and other people involved or just commenting on the film. Much of the material was compiled from approximately 800 hours of interview and archive footage collected by the filmmakers.

Portions from Freebase, licensed under CC-BY and Wikipedia
licensed under the GFDL