In The Loop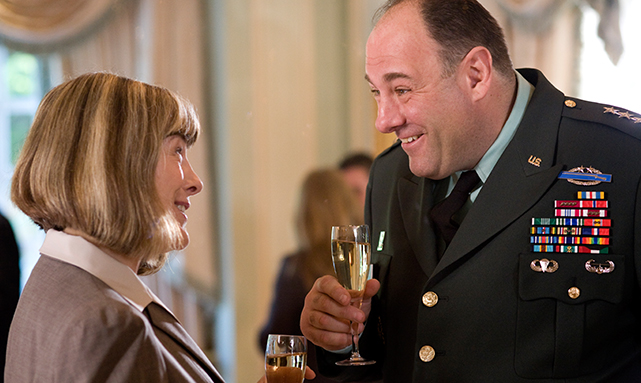 | Time | Day |
| --- | --- |
| No airtimes found. | |
In the Loop is a 2009 British satirical black comedy film directed by Armando Iannucci. It satirises Anglo-American politics in the 21st century and the Invasion of Iraq. The film was nominated for the 2010 Academy Award for Best Writing (Adapted Screenplay).
In the film, the UK and the U.S. are both on the verge of possibly launching a war in the Middle East. The plot follows government officials and advisors in their behind-the-scenes efforts either to promote the war or prevent it. The film stars Tom Hollander, Mimi Kennedy, James Gandolfini, Chris Addison, Peter Capaldi, Anna Chlumsky, Gina McKee, Steve Coogan and David Rasche.
During a radio interview on BBC Radio 4′s PM programme, Minister for International Development Simon Foster (Tom Hollander) accidentally states that a war in the Middle East is "unforeseeable". He is told off for not remaining neutral by the Prime Minister's enforcer Malcolm Tucker (Peter Capaldi). But when later caught by news cameras Foster makes a further mistake by saying there may be a need to "climb the mountain of conflict". The two contradictory statements coincide with a visit by senior U.S.

Portions from Freebase, licensed under CC-BY and Wikipedia
licensed under the GFDL