Identity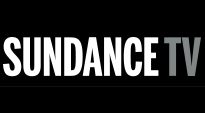 | Time | Day |
| --- | --- |
| No airtimes found. | |
Identity is a 2003 American psychological horror-mystery film, directed by James Mangold and written by Michael Cooney. The film stars John Cusack, Ray Liotta, Amanda Peet, Alfred Molina, Clea DuVall and Rebecca De Mornay. The plot was inspired by Agatha Christie's novel And Then There Were None.
Malcolm Rivers (Pruitt Taylor Vince) is awaiting execution for several vicious murders that took place at a motel. His psychiatrist, Doctor Mallick (Alfred Molina), has discovered his journal that may explain why he really committed the murders. With this late evidence brought forth, a new hearing takes place.
A group of 10 strangers find themselves stranded in the middle of a storm in a remote motel, run by manager Larry Washington (John Hawkes). The 10 strangers are a limo driver, Ed Dakota (John Cusack); an 80′s movie star, Caroline Suzanne (Rebecca De Mornay); a cop, Officer Rhodes (Ray Liotta), who is transporting a serial killer, Robert Maine (Jake Busey); a prostitute, Paris Nevada (Amanda Peet); a pair of newlyweds, Lou (William Lee Scott) and Ginny (Clea DuVall) Isiana; and a family in crisis, George (John C. McGinley), Alice (Leila Kenzle) and Timmy (Bret Loehr) York.

Portions from Freebase, licensed under CC-BY and Wikipedia
licensed under the GFDL