Ichi The Killer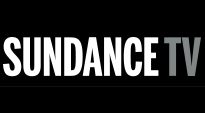 | Time | Day |
| --- | --- |
| No airtimes found. | |
Ichi the Killer (????, Koroshiya Ichi) is a 2001 Japanese film directed by Takashi Miike, written by Sakichi Sato, and based on Hideo Yamamoto's manga series of the same name.
While alone with a prostitute, crime lord Anjo is brutally murdered. As an expert cleaning crew run by Jijii (Shinya Tsukamoto) removes any trace of his body, Anjo's gang and the other crime lords assume he and the prostitute fled town with 3 million yen of the gang's money. Only Kakihara (Tadanobu Asano), Anjo's sadomasochistic enforcer, believes Anjo is still alive. Jijii feeds Kakihara rumors that suggest Suzuki (Susumu Terajima), a member of a rival clan, has kidnapped Anjo. Kakihara captures Suzuki and tortures him, but when Suzuki turns out to be innocent, Kakihara slices off the end of his own tongue and offers it to Suzuki's boss (Jun Kunimura) as penance.
Jijii, it is revealed, is secretly orchestrating events in order to pit Yakuza clans against one another, with the help of Ichi (Nao Omori). Though a normally unassuming and cowardly young man, Ichi becomes homicidal and sexually aroused when enraged.

Portions from Freebase, licensed under CC-BY and Wikipedia
licensed under the GFDL