Hoosiers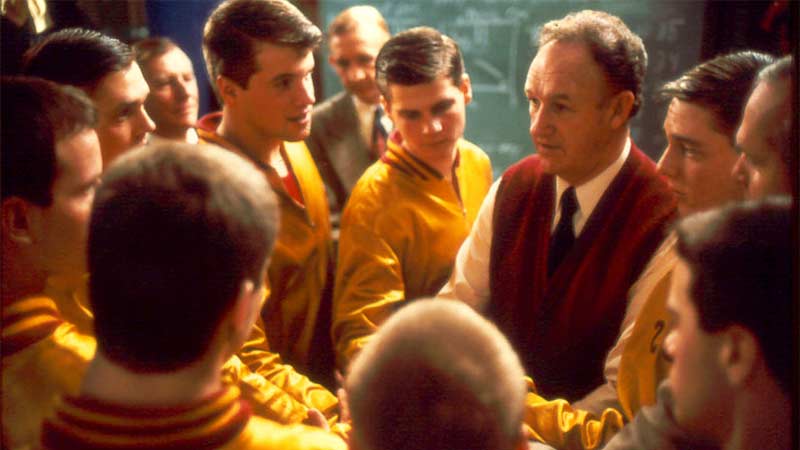 | Time | Day |
| --- | --- |
| No airtimes found. | |
Hoosiers is a 1986 sports film about a small-town Indiana high school basketball team that wins the state championship. It is loosely based on the Milan High School team that won the 1954 state championship.
Gene Hackman stars as Norman Dale, a new coach with a spotty past. The film co-stars Barbara Hershey and Sheb Wooley, and features Dennis Hopper as the basketball-loving town drunkard. His performance earned him an Oscar nomination.
The movie was written by Angelo Pizzo and was directed by David Anspaugh. Pizzo next co-produced the underdog sports movie Rudy (1993), which was also directed by Anspaugh. Jerry Goldsmith was nominated for an Oscar for his score of Hoosiers. When released in the United Kingdom, the film was re-titled as Best Shot.
Norman Dale arrives in the rural Indiana town of Hickory to be a high school teacher and basketball coach. He had lost a previous coaching position after striking a student, so he is under pressure to succeed.
Like much of the state, Hickory's community is passionate about basketball. People are aware that the best player in town, Jimmy Chitwood, does not intend to play on this season's team.

Portions from Freebase, licensed under CC-BY and Wikipedia
licensed under the GFDL