Hoop Dreams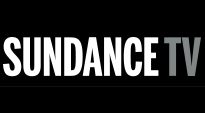 Hoop Dreams is a 1994 documentary film directed by Steve James, with Kartemquin Films. It follows the story of two African-American high school students in Chicago and their dream of becoming professional basketball players.
Originally intended to be a 30-minute short produced for the Public Broadcasting Service, it eventually led to five years of filming and 250 hours of footage. It premiered at the 1994 Sundance Film Festival where it won the Audience Award for Best Documentary. Despite its length (171 minutes) and unlikely commercial genre, it received high critical and popular acclaim. It ended its run in the box office with $11,830,611 worldwide.
The film follows William Gates and Arthur Agee, two African-American teenagers who are recruited by a scout from St. Joseph High School in Westchester, Illinois, a predominantly white high school with an outstanding basketball program, whose alumni include NBA great Isiah Thomas. Taking 90-minute commutes to school, enduring long and difficult workouts and practices, and acclimating to a foreign social environment, Gates and Agee struggle to improve their athletic skills in a job market with heavy competition.


Portions from Freebase, licensed under CC-BY and Wikipedia
licensed under the GFDL