Hoodlum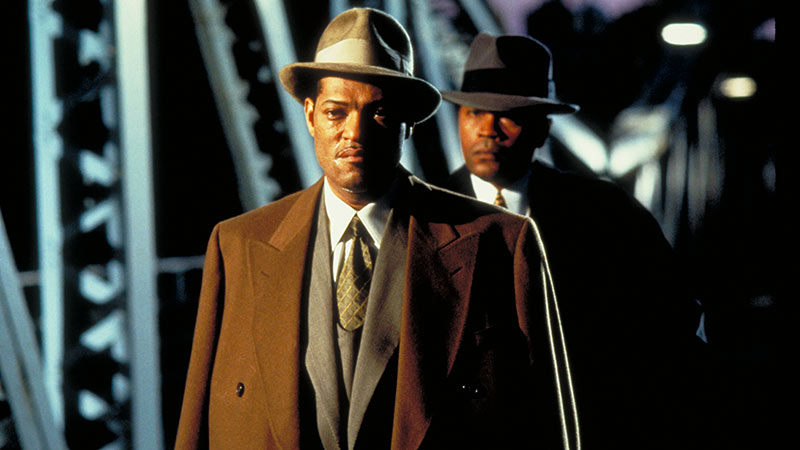 Hoodlum is a 1997 crime film that gives a fictionalized account of the gang war between the Italian/Jewish mafia alliance and the black gangsters of Harlem that took place in the late 1920s and early 1930s. The film concentrated on Ellsworth "Bumpy" Johnson (Laurence Fishburne), Dutch Schultz (Tim Roth), and Lucky Luciano (Andy García).
Ellsworth "Bumpy" Johnson is paroled from Sing Sing by the warden, who is impressed by Johnson's conduct while incarcerated, but believes Johnson does not regret committing the murder that sent him to prison. Johnson returns to Harlem and reunites with friends, most notably Illinois Gordon. Johnson is quickly established as a highly respected member of the community, and his friends include Stephanie "Madam Queen" St. Clair, who runs the numbers racket in Harlem despite competition from the Italian Mafia.
Dutch Schultz, a Mafia associate who reports to Lucky Luciano, asks to partner with the Queen, who declines the offer, as she disapproves of the violent tactics Schultz has taken to terrorize her customers.

Portions from Freebase, licensed under CC-BY and Wikipedia
licensed under the GFDL