High Fidelity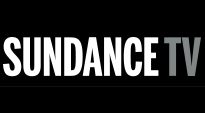 | Time | Day |
| --- | --- |
| No airtimes found. | |
High Fidelity is a 2000 American comedy-drama film directed by Stephen Frears and starring John Cusack and the Danish actress Iben Hjejle. The film is based on the 1995 British novel of the same name by Nick Hornby, with the setting moved from London to Chicago and the name of the lead character changed. After seeing the film, Hornby expressed his happiness with John Cusack's performance as Rob Gordon (changed from Rob Fleming in the book), saying, "At times, it appears to be a film in which John Cusack reads my book".
The film centers on Rob Gordon (John Cusack), a self-confessed music geek whose flair for understanding women is over par for the course. After getting dumped by his current girlfriend, Laura (Iben Hjejle), he decides to look up some of his old flames in an attempt to figure out what he keeps doing wrong in his relationships.
He spends his days at his record store, Championship Vinyl, where he holds court over the customers that drift through. Helping Rob in his task of musical elitism are Dick (Todd Louiso) and Barry (Jack Black), the "musical moron twins," as he refers to them.

Portions from Freebase, licensed under CC-BY and Wikipedia
licensed under the GFDL