High Art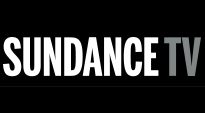 | Time | Day |
| --- | --- |
| No airtimes found. | |
High Art (1998) is an independent film directed by Lisa Cholodenko and starring Ally Sheedy and Radha Mitchell.
Sydney (or simply 'Syd'), age 24, is a woman who has her whole life mapped out in front of her. Living with longtime boyfriend James, and working her way up at the respected high-art photography magazine Frame, Syd has desires and frustrations that seem typical and manageable. But when a crack in her ceiling springs a leak and Syd finds herself knocking on the door of her upstairs neighbor, a chance meeting suddenly takes her on a new path.
Opening the door to an uncharted world for Syd is Lucy Berliner, a renowned photographer, enchanting, elusive, and curiously retired. Now 40, Lucy lives with her once glamorous, heroin-addicted German girlfriend Greta, and plays host to a collection of hard-living party kids. Before Syd's caught her breath, she's caught Lucy's fascination and is drawn into the center of Lucy's strangely alluring life upstairs.
Syd mentions Lucy to her bosses (without realising that she is famous) but they remain uninterested until they realise exactly who Lucy is. At a lunch, Lucy agrees to work for the magazine as long as Syd is her editor.

Portions from Freebase, licensed under CC-BY and Wikipedia
licensed under the GFDL