Heaven Can Wait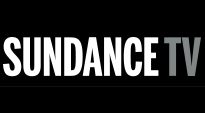 | Time | Day |
| --- | --- |
| No airtimes found. | |
Heaven Can Wait is a 1978 American comedy film directed by Warren Beatty and Buck Henry. It is the second film adaptation of Harry Segall's stageplay of the same name, preceded by Here Comes Mr. Jordan (1941) and followed by Down to Earth (2001). Beatty stars in the lead role, playing a football player who, after being killed in a collision accident, is sent back to earth in the body of a millionaire.
Joe Pendleton (Warren Beatty), a backup quarterback for the American football team Los Angeles Rams, is looking forward to leading his team to the Super Bowl. He is riding a bicycle through the Mulholland Drive tunnel under Sepulveda Boulevard in Los Angeles when he collides with a truck. An over-anxious guardian angel (Buck Henry) on his first assignment plucks Joe out of his body early in the mistaken belief that his death is imminent, and Pendleton arrives in the afterlife.
Once there, he refuses to believe that his time was up, and upon investigation, the mysterious Mr. Jordan (James Mason) discovers that he is right; he was not destined to die until much later. Unfortunately, his body has already been cremated, so a new body must be found.

Portions from Freebase, licensed under CC-BY and Wikipedia
licensed under the GFDL