Hard Candy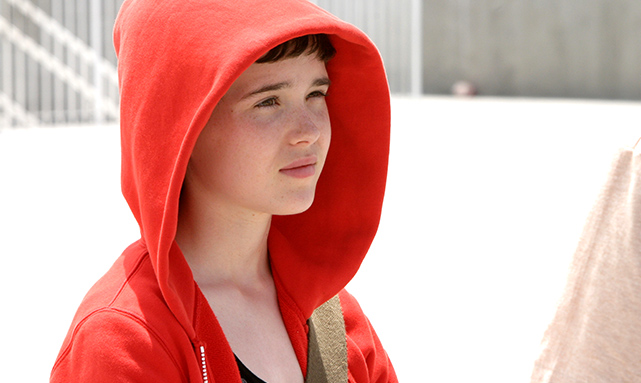 | Time | Day |
| --- | --- |
| No airtimes found. | |
Hard Candy is a 2005 crime film focusing on the confrontation between an assumed sexual predator and a not-so-innocent 14-year-old girl.
The film, an independent production, was directed by David Slade, written by Brian Nelson, and stars Patrick Wilson and Ellen Page. It was the first feature film for Slade, who previously had worked mostly in music videos.
The film opens with a flirtatious online chat between 14-year-old Hayley Stark (Ellen Page) and 32-year-old photographer Jeff Kohlver (Patrick Wilson) who agree to meet for the first time at a café. After further flirtation, Hayley suggests they return to Jeff's house. Once there, Hayley makes them both screwdrivers after telling Jeff that she would not drink something that she did not mix herself. Hayley, who appears slightly intoxicated, suggests that Jeff take some photographs of her, similar to the ones of young girls displayed on the walls of his home. As Hayley dances and poses, Jeff begins to feel disoriented and eventually passes out.
Jeff wakes up tied to a wheeled computer chair. Hayley explains that she drugged him and has also been tracking him, knowing he is a pedophile.

Portions from Freebase, licensed under CC-BY and Wikipedia
licensed under the GFDL