Happy Endings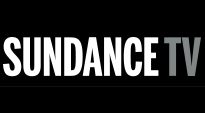 | Time | Day |
| --- | --- |
| No airtimes found. | |
Happy Endings is a 2005 American film directed by Don Roos and starring Lisa Kudrow, Tom Arnold, Steve Coogan and Maggie Gyllenhaal. The expression "happy ending" is a colloquial term for the practice of a masseuse to offer sexual release to a client.
The film follows a diverse group of mostly middle-class Los Angelenos through the emotional ups and downs in their flawed yet very human lives, each loosely connected to each other through a restaurant.
In the first story, Mamie (Lisa Kudrow) reluctantly agrees to work with a would-be young filmmaker (Jesse Bradford) in order to locate the now grown son she secretly gave up for adoption after becoming pregnant from her stepbrother Charley (Steve Coogan) (who is later found to be gay) 19 years earlier.
In the second story arc, her stepbrother, and his domestic partner, Gil (David Sutcliffe) are deciding whether or not to confront their friends, a lesbian couple (Laura Dern and Sarah Clarke), regarding the paternity of their son.

Portions from Freebase, licensed under CC-BY and Wikipedia
licensed under the GFDL