Good Morning, Vietnam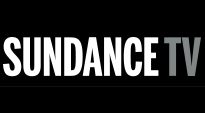 | Time | Day |
| --- | --- |
| No airtimes found. | |
Good Morning, Vietnam is a 1987 American military-comedy film set in Saigon during the Vietnam War, starring Robin Williams as a radio DJ on Armed Forces Radio Service (AFRS), who proves hugely popular with the troops serving in South Vietnam, but infuriates his superiors with what they call his "irreverent tendency." The film is written by Mitch Markowitz and directed by Barry Levinson, and is loosely based on the experiences of the AFRS radio DJ Adrian Cronauer.
Most of Williams' humorous radio broadcasts were improvised. Williams was nominated for an Academy Award for Best Actor in a Leading Role. The film is number 100 on "AFI's 100 Years…100 Laughs."
In 1966, Airman Second Class Adrian Cronauer (Robin Williams), of the United States Air Force, arrives in Saigon from Crete to work as a DJ for the Armed Forces Radio Service there. Cronauer is greeted, and also befriended, by Private First Class Edward Montesquieu Garlick (Forest Whitaker). Cronauer's irreverence contrasts sharply with many staff members and soon rouses the ire of two of his superiors, Second Lieutenant Steven Hauk (Bruno Kirby) and Sergeant Major Dickerson (J. T. Walsh).

Portions from Freebase, licensed under CC-BY and Wikipedia
licensed under the GFDL