Gods And Monsters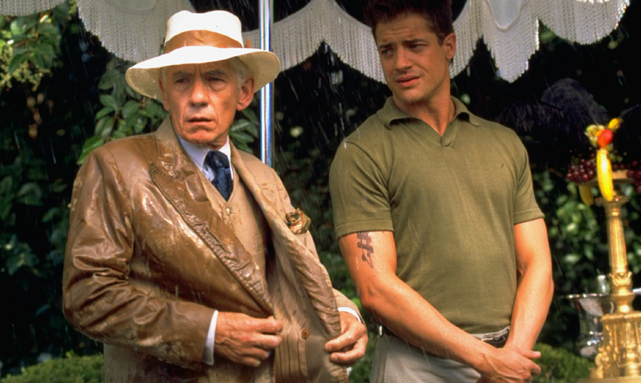 | Time | Day |
| --- | --- |
| No airtimes found. | |
Gods and Monsters is a 1998 drama film that recounts the (somewhat fictionalized) last days of the life of troubled film director James Whale, whose homosexuality is a central theme. It stars Ian McKellen as Whale, along with Brendan Fraser, Lynn Redgrave, Lolita Davidovich, and David Dukes. The movie was directed and written by Bill Condon from Christopher Bram's novel Father of Frankenstein. It was executive produced by British horror novelist Clive Barker.
The film won the Academy Award for Best Adapted Screenplay, and was nominated for Best Actor in a Leading Role (Ian McKellen) and Best Actress in a Supporting Role (Lynn Redgrave).
The film features reconstructions of the filming of Bride of Frankenstein, a movie Whale directed. The title comes from a line in Bride of Frankenstein, in which the character Dr. Pretorius toasts Dr. Frankenstein, "To a new world of gods and monsters."
The story opens in the 1950s, after the Korean War. It has been more than a decade since James Whale (Ian McKellen), director of Frankenstein and Bride of Frankenstein, has retired.

Portions from Freebase, licensed under CC-BY and Wikipedia
licensed under the GFDL