Glory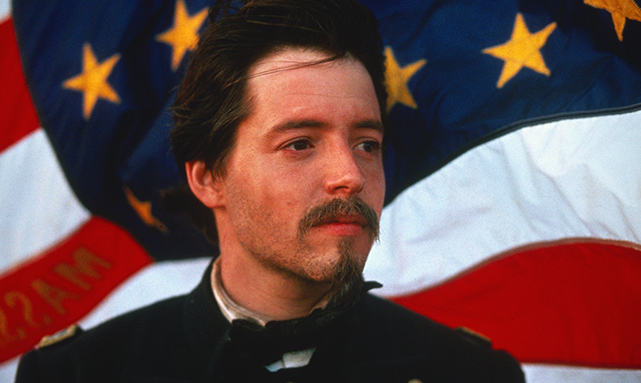 | Time | Day |
| --- | --- |
| No airtimes found. | |
Glory is a 1989 American drama war film directed by Edward Zwick and starring Matthew Broderick, Denzel Washington, Cary Elwes and Morgan Freeman. The screenplay was written by Kevin Jarre, based on the personal letters of Colonel Robert Gould Shaw, and the novels Lay This Laurel, by Lincoln Kirstein, and One Gallant Rush, by Peter Burchard.
The story is based on the 54th Massachusetts Volunteer Infantry, the first formal unit of the US Army to be made up entirely of African American men, as told from the point of view of Colonel Robert Gould Shaw, its commanding officer during the American Civil War.
The film was co-produced by TriStar Pictures and Freddie Fields Productions, and distributed by Tri-Star Pictures in the United States. It premiered in limited release in the US on December 14, 1989, and in wide release on February 16, 1990, making $26,828,365. It was considered a moderate financial success taking into account its $18 million budget. The soundtrack, composed by James Horner in conjunction with the Boys Choir of Harlem, was released on January 23, 1990. The home video was distributed by Sony Pictures Home Entertainment.

Portions from Freebase, licensed under CC-BY and Wikipedia
licensed under the GFDL