Ghost World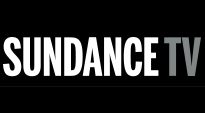 | Time | Day |
| --- | --- |
| No airtimes found. | |
Ghost World is a 2001 comedy-drama film directed by Terry Zwigoff, based on the comic book of the same name and screenplay by Daniel Clowes. The story focuses on the life of two teenage friends, Enid and Rebecca, who are outside of the normal high school social order in an unnamed American city.
The film follows the lives of best friends Enid (Thora Birch) and Rebecca (Scarlett Johansson) during the summer after their high-school graduation. The girls are both social outcasts, but Rebecca is more popular with boys than Enid. Enid's diploma is awarded on the condition that she attend a remedial art class. Even though she is a talented artist, her art teacher, Roberta (Illeana Douglas), believes art must be socially meaningful and dismisses Enid's sketches as "light entertainment".
Shortly after graduation, the two girls see a personal ad in which a lonely man named Seymour (Steve Buscemi) asks a woman he met recently to contact him. With Becky at her side, Enid makes a prank phone call to Seymour, pretending to be the woman and inviting him to meet her at a diner, and when he goes there, the two girls secretly watch and make fun of him.

Portions from Freebase, licensed under CC-BY and Wikipedia
licensed under the GFDL