Full Metal Jacket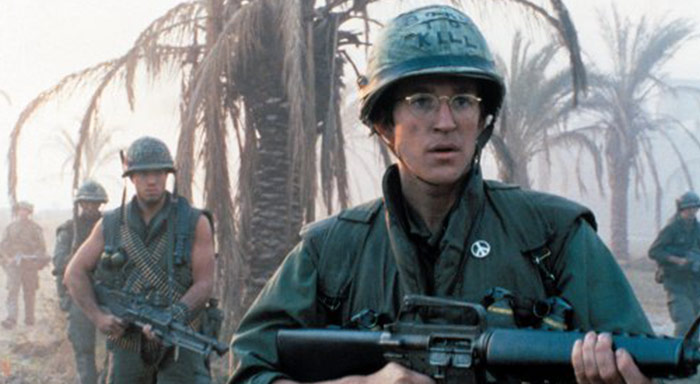 | Time | Day |
| --- | --- |
| No airtimes found. | |
Full Metal Jacket is a 1987 war film produced, directed and co-written by Stanley Kubrick. It is an adaptation of the 1979 novel The Short-Timers by Gustav Hasford and stars Matthew Modine, Vincent D'Onofrio, R. Lee Ermey, Arliss Howard and Adam Baldwin. The film follows a platoon of U.S. Marines through their training and the experiences of two marines of the platoon in the Tet Offensive during the Vietnam War. The film title refers to the full metal jacket bullet used by infantry riflemen.
The film was well received by film critics. It received an Academy Award nomination for Best Adapted Screenplay for Kubrick, Michael Herr and Gustav Hasford. In 2001, the American Film Institute placed Full Metal Jacket at #95 in their "AFI's 100 Years…100 Thrills" poll.
In 1967, during the Vietnam War, a group of new United States Marine Corps recruits arrives at Parris Island for basic training. After having their heads shaved, they meet their Senior Drill Instructor, Gunnery Sergeant Hartman (R. Lee Ermey). Hartman employs draconian tactics to turn the recruits into hardened Marines prepared for combat.

Portions from Freebase, licensed under CC-BY and Wikipedia
licensed under the GFDL