Frantic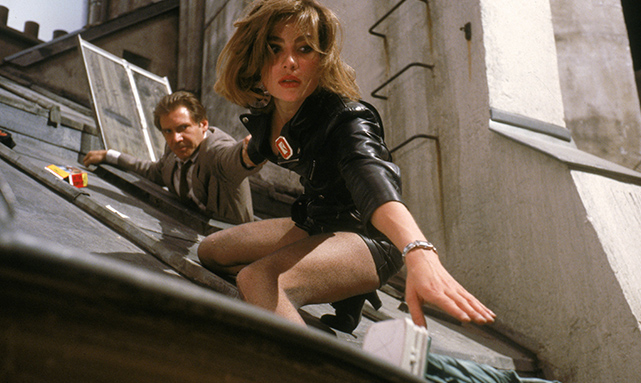 | Time | Day |
| --- | --- |
| No airtimes found. | |
Frantic is a 1988 thriller film directed by Roman Polanski and starring Harrison Ford and Emmanuelle Seigner.
Harrison Ford plays Dr. Richard Walker, a surgeon visiting Paris with his wife Sondra (Betty Buckley) for a medical conference. At their hotel, she is unable to unlock her suitcase, and Walker determines that she has picked up the wrong one at the airport. While Walker is taking a shower, his wife mysteriously disappears from their hotel room.
Still jet-lagged, he searches for her in the hotel with the help of a polite but mostly indifferent staff and then wanders outside to search himself. A vagrant overhears him in a café and says he saw Walker's wife being forced into a car. Walker is skeptical until he finds his wife's ID bracelet on the cobblestones. He contacts the Paris police and the US embassy, but their responses are bureaucratic and there is little hope anyone will look for her.
As Walker carries on the search himself (with input from a very sympathetic but wary desk clerk at the hotel), he stumbles onto a murder scene and then encounters the streetwise young Michelle (Emmanuelle Seigner), who had mistakenly picked up his wife's suitcase at the airport.

Portions from Freebase, licensed under CC-BY and Wikipedia
licensed under the GFDL