Flight Of The Red Balloon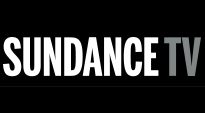 Flight of the Red Balloon (French: Le voyage du ballon rouge) is a 2008 French/Taiwanese film directed by Hou Hsiao-Hsien. It is the first part in a new series of films produced by Musée d'Orsay, and tells the story of a French family as seen through the eyes of a Chinese student. The film was shot in August and September 2006 on location in Paris. This is Hou Hsiao-Hsien's first Western film. It references the classic 1956 French short The Red Balloon directed by Albert Lamorisse.
The film opened the Un Certain Regard section of the Cannes Film Festival in May 2007.
Suzanne, a puppeteer, lives with her young son Simon in an apartment in Paris. While her daughter Louise is away in Brussels and she is worried over a financial battle with her tenant, Marc, Suzanne hires a Chinese filmmaker named Song as Simon's new nanny.
Rotten Tomatoes reported that 80% of 86 sampled critics gave the film positive reviews and that it got a rating average of 6.9 out of 10.
J. Hoberman, writing in The Village Voice was particularly appreciative of the film stating, "Flight of the Red Balloon is contemplative but never static, and punctuated by passages of pure cinema".

Portions from Freebase, licensed under CC-BY and Wikipedia
licensed under the GFDL