Fear and Loathing in Las Vegas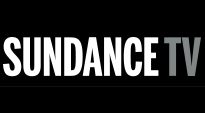 | Time | Day |
| --- | --- |
| No airtimes found. | |
Fear and Loathing in Las Vegas is a 1998 American black comedy film directed by Terry Gilliam, starring Johnny Depp as Raoul Duke and Benicio del Toro as Dr. Gonzo. It was adapted from Hunter S. Thompson's 1971 novel of the same name.
Fear and Loathing in Las Vegas was a box office failure, grossing US$10.6 million at the North American box office, well below its $18.5 million budget. It has since become a cult film due in large part to its release on DVD, including a Special Edition released by The Criterion Collection.
The film opens with a montage of news clips of Civil Rights Movement and Vietnam War protests while a mellow version of "My Favorite Things" plays over them, before cutting to Raoul Duke (Johnny Depp) and Dr. Gonzo (Benicio del Toro) speeding across the Nevada desert. Duke, under the influence of mescaline, complains of a swarm of giant bats, before going through the pair's inventory of psychoactive drugs. Shortly afterward, the duo stop to pick up a young hitchhiker (Tobey Maguire), and explain what they are doing. Duke has been assigned by an unnamed magazine to travel to Las Vegas and cover the Mint 400 motorcycle race.

Portions from Freebase, licensed under CC-BY and Wikipedia
licensed under the GFDL