Factotum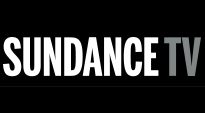 Factotum is a 2005 film directed by Bent Hamer, adapted from the novel of the same name by Charles Bukowski. The script also makes use of Bukowski's poems published in What Matters Is How Well You Walk Through the Fire and The Days Run Aways Like Horses Over the Hill as well as some of Bukowski's notebook entries published in The Captain Is Out to Lunch and the Sailors Have Taken Over the Ship. For example, Matt Dillon reads the poem "Roll The Dice" (from the book What Matters Is How Well You Walk Through the Fire) in a voiceover at the end of the film.
The film is principally a French-Norwegian co-production, although with an American cast. It was released in Norway in 2005 and distributed in the U.S. by IFC Films in 2006. It was released on DVD in the U.S. on 26 December 2006.
Bukowski's book, which is also titled Factotum, was published in 1975. The book and the film both center on the character of Henry Chinaski, Bukowski's alter ego, who appears in much of his fiction. Although the book takes place in the 1940s in Los Angeles, the film is contemporary, and although it clearly is supposed to take place in an American city, the exact city is never specified.

Portions from Freebase, licensed under CC-BY and Wikipedia
licensed under the GFDL