Exit Wounds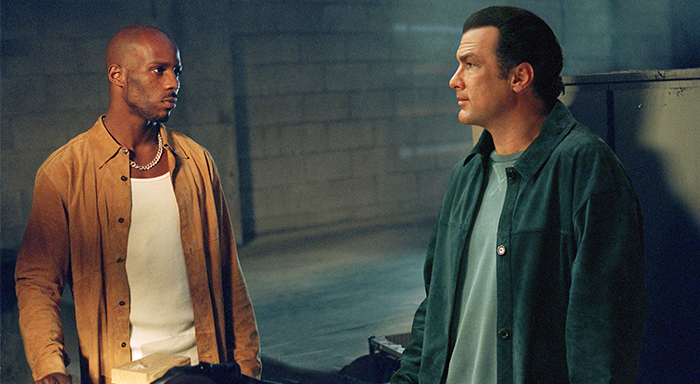 | Time | Day |
| --- | --- |
| No airtimes found. | |
Exit Wounds is a 2001 action comedy film based on the book of the same name by John Westermann. The book takes place on Long Island, while the film is set in Detroit. The film was directed by Andrzej Bartkowiak, and stars Steven Seagal as an urban detective notorious for pushing the limits of the law in his quest for justice. The story is set in Detroit, although many goofs in production make it apparent that most of the movie was filmed in Toronto, Ontario; Hamilton, Ontario and Calgary, Alberta.
As of 2012, Exit Wounds is the last Steven Seagal movie to be distributed by Warner Bros.
Orin Boyd (Steven Seagal) is a cop who works in Detroit's 21st precinct, and his attitude and rough means of enforcing the law always end up annoying the precinct captain, Frank Daniels (Bruce McGill). When a Michigan militant group try to kill the Vice President of the United States (Christopher Lawford), Orin kills the militants. Even though Orin saved the Vice President's life, Frank does not like the way Orin did it, so Frank transfers Orin to the 15th precinct — Detroit's worst precinct.

Portions from Freebase, licensed under CC-BY and Wikipedia
licensed under the GFDL