Executive Decision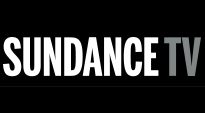 Executive Decision is a 1996 action film, directed by Stuart Baird and starring Kurt Russell, Halle Berry, John Leguizamo and Steven Seagal. The original music was composed by Jerry Goldsmith. The film was released in the United States on March 15, 1996.
Terrorists have hijacked a Boeing 747 en route from Athens to Washington, D.C., demanding in exchange for the hostages the release of terrorist El Sayed Jaffa, who had been recently captured and taken into United States custody.
It is discovered that the terrorists are actually planning an attack on Washington, D.C., placing a bomb on the airplane that will release a large amount of nerve gas on detonation.
A plan is devised to place a small team of United States Army Special Forces into the plane mid-flight to retake control and disable the bomb. If they are not successful, the decision to shoot down the aircraft before it reaches United States airspace is made, trading the lives of the approximately 400 innocent passengers to save the lives of hundreds of thousands of people on the ground. This decision is an "executive decision", meaning that it must be specifically approved by the President of the United States.

Portions from Freebase, licensed under CC-BY and Wikipedia
licensed under the GFDL