Everything's Cool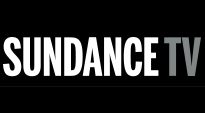 Appeared at the 2007 Sundance Film Festival
Mixing humor with urgency, documentarians Daniel B. Gold and Judith Helfand (BLUE VINYL) profile the small group of global warming messengers who continue to prod a largely apathetic public into political activism. Looking for the perfect image or most effective language, these modern-day Paul Reveres — including author Bill McKibben (The End of Nature) and Pulitzer-winning journalist Ross Gelbspan — worry that time is running out. Meanwhile, corporate spinmeisters and recalcitrant politicians continue to obscure scientists' warnings.
At the Sundance Film Festival, Toxic Comedy Pictures and Working Films turned the experience of viewing the film into an opportunity to take action. Visit the official web site at left and click the "Hot Stuff" tab to see some of the extras from the Everything's Cool Activist DVD.
Photograph at left by Chris Pilaro.