Everlasting Moments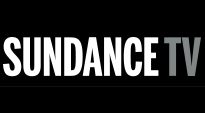 Everlasting Moments (Swedish: Maria Larssons eviga ögonblick) is a 2008 Swedish drama film directed by Jan Troell, starring Maria Heiskanen, Mikael Persbrandt and Jesper Christensen. It is based on the true story of Maria Larsson, a Swedish working class woman in the early 1900s, who wins a camera in a lottery and goes on to become a photographer. It has been compared to Troell's previous films Here's Your Life and As White as in Snow, which are both set around the same period.
The film won the Guldbagge Award for Best Film and was nominated for Best Foreign Language Film at the 66th Golden Globe Awards. It also made the January shortlist for Best Foreign Language Film at the 81st Academy Awards, but wasn't selected as one of the final nominees.
With financing from 26 organisations from five different countries; Sweden, Denmark, Norway, Finland and Germany; the film was Troell's largest project since The Emigrants in the early 1970s. Agneta Ulfsäter-Troell, Jan Troell's wife, started doing research and interviews in 1986 with Maja Larsson, Maria Larsson's daughter, who was a cousin to Ulfsäter-Troell's father.

Portions from Freebase, licensed under CC-BY and Wikipedia
licensed under the GFDL