Enter the Dragon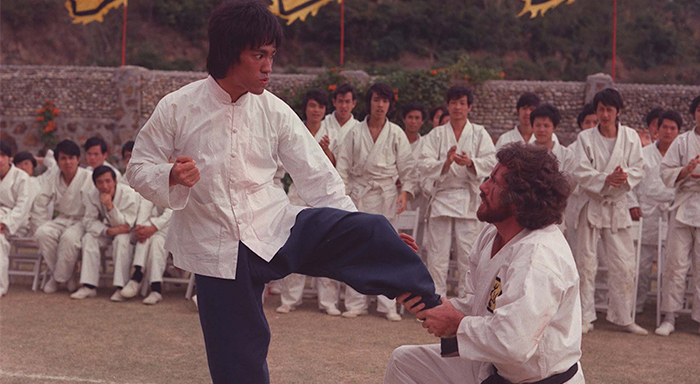 | Time | Day |
| --- | --- |
| No airtimes found. | |
Enter the Dragon is a 1973 Hong Kong martial arts action film directed by Robert Clouse; starring Bruce Lee, Jim Kelly and John Saxon. This was Bruce Lee's final film appearance before his death on July 20, 1973. Six days after Lee's death, the film was released on July 26, 1973 in Hong Kong.
In 2004, Enter the Dragon was deemed "culturally significant" in the United States and selected for preservation in the National Film Registry.
Enter the Dragon was the first Chinese martial arts film to have been produced by a major Hollywood studio – Warner Bros. and was produced in association with Golden Harvest and Lee's Concord Production Company. The film is largely set in Hong Kong.
Among the stuntmen for the film were members of the Seven Little Fortunes, including Jackie Chan and Sammo Hung. This was arguably instrumental in Chan and Hung's further association with Golden Harvest studios, which later launched their careers. The portly Hung is shown fighting Lee in the opening sequence of the movie and Chan shows up as a henchman when Lee is discovered inside Han's underground lair.

Portions from Freebase, licensed under CC-BY and Wikipedia
licensed under the GFDL