Election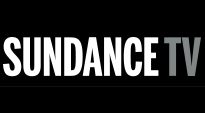 Election (traditional Chinese: ???; simplified Chinese: ???; pinyin: H?i shèhuì; Cantonese Yale: Hak se wui; Literal Title: Black Society, a common Cantonese reference to the society of Triads), is a 2005 Hong Kong crime film directed by Johnnie To. Featuring a large ensemble cast, the film stars Simon Yam and Tony Leung Ka-Fai as two gang leaders engaged in a power struggle to become the new leader of the Hong Kong Triad society.
The film premiered as an "Official Selection" at the 2005 Cannes Film Festival, before being released in Hong Kong on 20 October 2005, with a Category III rating. A sequel to the film, Election 2 (also known as Triad Election in the United States), concluded the film, and was released in 2006.
The movie begins as the two-year term expires, and all the elders of the Wo Shing society are in the process of electing a new chairman, with some last-minute "campaigning" from both Lok (Simon Yam) and Big D (Leung) a few days prior to the election. After bitter arguments from supporters of both candidates in the likes of Uncle Cocky (played by veteran TV actor Tam Ping Man) and Uncle Monk, Lok is elected as the new chairman.

Portions from Freebase, licensed under CC-BY and Wikipedia
licensed under the GFDL