Duets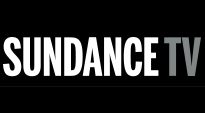 Duets is a 2000 American road trip film co-produced and directed by Bruce Paltrow and written by John Byrum. The motion picture features an ensemble cast co-starring Gwyneth Paltrow, Paul Giamatti, Maria Bello, Scott Speedman, Andre Braugher, Huey Lewis and Angie Dickinson, among others. The movie "revolves around the little known world of karaoke competitions and the wayward characters who inhabit it."
Ricky Dean (Huey Lewis) is a hustler on the karaoke circuit who travels from town to town. At the beginning of the film, he is in Tulsa on his way to a big competition in Omaha with a $5,000 first prize.
He is detoured by a phone call and travels to Las Vegas for the funeral of an old friend. While there, he meets up with long-lost daughter Liv (Gwyneth Paltrow), who decides she wants to join him on the road.
Meanwhile, stressed-out salesman Todd Woods (Paul Giamatti) realizes he's so burned out from being on the road that he doesn't even know what city he's in.
When he gets home, his wife Candy (Kiersten Warren) and two kids are too self-absorbed to even say hello. Todd goes out for a pack of cigarettes, gets sidetracked and discovers karaoke.

Portions from Freebase, licensed under CC-BY and Wikipedia
licensed under the GFDL