Drugstore Cowboy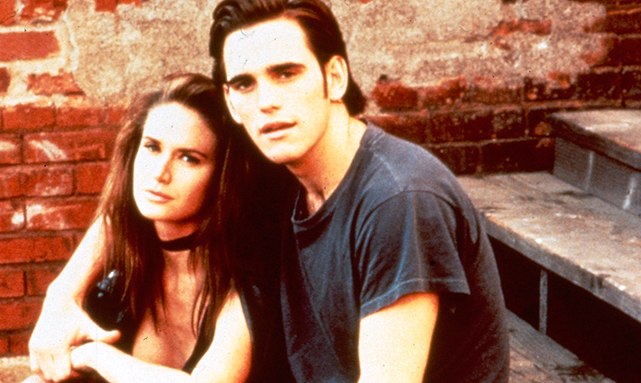 | Time | Day |
| --- | --- |
| No airtimes found. | |
Drugstore Cowboy is a 1989 American crime drama film directed by Gus Van Sant and written by Van Sant and Daniel Yost, based on a autobiographical novel by James Fogle. Matt Dillon stars in the title role, and Kelly Lynch, Heather Graham, and William S. Burroughs are also featured. It was Van Sant's breakthrough picture.
The film's score was written by composer Elliot Goldenthal. It was very well received critically, being listed on the Top Ten list of both Gene Siskel and Roger Ebert for films released in 1989.
At the time the film was made, the source novel by Fogle was unpublished. It was later published in 1990, by which time Fogle had been released from prison. Fogle, like the characters in his story, was a long-time drug user and dealer.
Drugstore Cowboy was filmed mainly around Portland, Oregon, at the Pearl District, in an area that used to be a railyard, with a viaduct going over it; now the district has turn into full urbanization, with the viaduct taken down and many new condominiums brought to the downgraded places.

Portions from Freebase, licensed under CC-BY and Wikipedia
licensed under the GFDL