Domino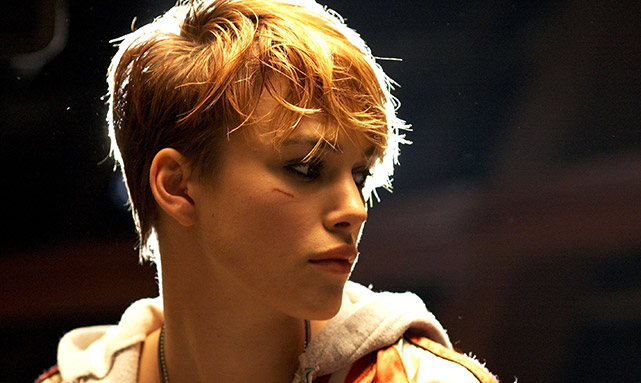 | Time | Day |
| --- | --- |
| No airtimes found. | |
Domino is a 2005 American action film directed by Tony Scott and written by Richard Kelly. It is inspired by the story of Domino Harvey, the English daughter of stage and screen actor Laurence Harvey, who became a bounty hunter working in Los Angeles. The film stars Keira Knightley as Domino and also features Mickey Rourke, Edgar Ramirez, Delroy Lindo and Mo'Nique in supporting roles. The film is dedicated to Harvey, who died at only 35 years of age from an accidental overdose of fentanyl on June 27, 2005, before the film was released.
Domino Harvey (Keira Knightley), a bounty hunter, has been arrested by the FBI, which is investigating the theft of $10 million from an armored truck 36 hours prior. Domino is interviewed by criminal psychologist Taryn Mills (Lucy Liu) and agrees to tell her everything she knows about the case.
Domino, a former model living in Los Angeles becomes a bounty hunter when, after being kicked out of college, she notices a newspaper advertisement for a bounty hunter training seminar. Her colleagues are Ed Moseby (Mickey Rourke), Choco (Edgar Ramirez) and their Afghan driver Alf (Riz Abbasi).

Portions from Freebase, licensed under CC-BY and Wikipedia
licensed under the GFDL