Dog Day Afternoon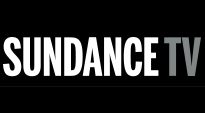 | Time | Day |
| --- | --- |
| No airtimes found. | |
Dog Day Afternoon is a 1975 crime drama film directed by Sidney Lumet, written by Frank Pierson, and produced by Martin Bregman. The film stars Al Pacino, John Cazale, Charles Durning, Chris Sarandon, Penny Allen, James Broderick, Lance Henriksen, and Carol Kane. The title refers to the "dog days of summer".
The film was inspired by P.F. Kluge's article "The Boys in the Bank", which tells a similar story of the robbery of a Brooklyn bank by John Wojtowicz and Salvatore Naturile on August 22, 1972. This article was published in Life in 1972. The film received critical acclaim upon its September 1975 release by Warner Bros. Pictures, some of which referred to its anti-establishment tone. Dog Day Afternoon was nominated for several Academy Awards and Golden Globe awards, and won one Academy Award.
First-time crook Sonny (Al Pacino), his friend Sal (John Cazale), and a second accomplice attempt to rob a Brooklyn bank. The plan immediately goes awry when the second accomplice loses his nerve shortly after Sal pulls out his gun, and Sonny is forced to let him flee the scene.

Portions from Freebase, licensed under CC-BY and Wikipedia
licensed under the GFDL