Diner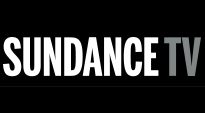 | Time | Day |
| --- | --- |
| No airtimes found. | |
Diner is a 1982 comedy-drama film written and directed by Barry Levinson. Levinson's screen directing debut, Diner is the first in his "Baltimore films", which also include the subsequent Tin Men (1987), Avalon (1990) and Liberty Heights (1999).
Set in Baltimore, Maryland, in 1959, Diner tells the story of a group of male high school friends, now in their twenties, who reunite for the wedding of one of their group. The title refers to the diner that was located at Reisterstown Road and Rogers Avenue, Baltimore, the group's late-night hangout (however, a diner in Fells Point, Baltimore was used for location shooting). The semi-autobiographical film explores the changing relationships among these friends as they become adults through what is mostly a series of vignettes rather than a traditional narrative. Levinson encouraged improvisation among his cast to capture naturalistic camaraderie.
The film inspired a 1983 CBS television pilot written and directed by Levinson. Mike Binder starred as Eddie, Paul Reiser returned as Modell, Michael Madsen took over as Boogie and James Spader was Fenwick.

Portions from Freebase, licensed under CC-BY and Wikipedia
licensed under the GFDL