Dick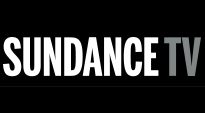 | Time | Day |
| --- | --- |
| No airtimes found. | |
Dick is a 1999 American comedy film directed by Andrew Fleming from a script he wrote with Sheryl Longin. It is a parody retelling the events of the Watergate scandal which ended the presidency of Richard ("Tricky Dick") Nixon and features several cast members from Saturday Night Live.
Kirsten Dunst and Michelle Williams star as Betsy and Arlene, two warm-hearted but not very bright 15-year-old girls and inseparable best friends who, through various twists and turns, become the legendary 'Deep Throat' figure partly responsible for bringing down the presidency of Richard Nixon. Dan Hedaya plays Nixon. His associates H. R. Haldeman, G. Gordon Liddy, John Dean, Henry Kissinger and secretary Rose Mary Woods are respectively played by Dave Foley, Harry Shearer, Jim Breuer, Saul Rubinek and Ana Gasteyer. Washington Post reporters Bob Woodward and Carl Bernstein are played by Will Ferrell and Bruce McCulloch. Teri Garr appears as Arlene's mother.
Betsy Jobs (Kirsten Dunst) and Arlene Lorenzo (Michelle Williams) are two sweet-natured but somewhat ditzy teenage girls living in Washington D.C. in the early 1970s.

Portions from Freebase, licensed under CC-BY and Wikipedia
licensed under the GFDL