Demolition Man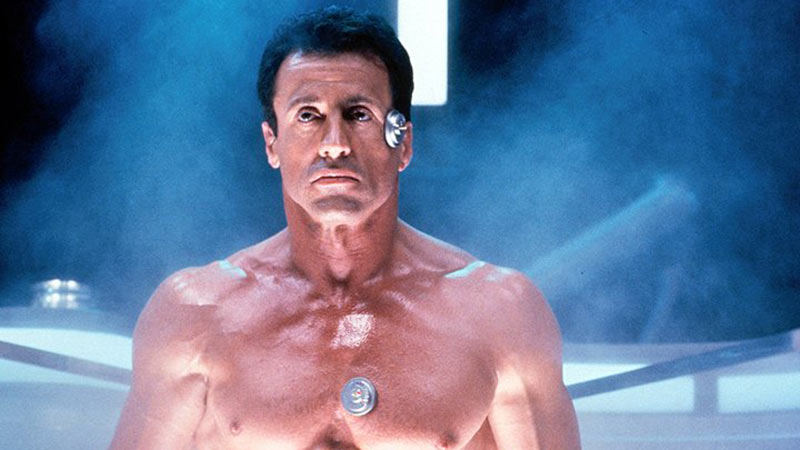 Demolition Man is a 1993 American science fiction action film directed by Marco Brambilla, and starring Sylvester Stallone and Wesley Snipes. Sandra Bullock, Nigel Hawthorne, and Denis Leary co-star.
The film tells the story of two men – one, an evil crime lord; the other, a risk-taking police officer — who are cryogenically frozen in the year 1996 and reawakened in 2032. Following a massive earthquake in 2010 that destroyed much of Los Angeles, it merged with San Diego to form a planned city called San Angeles in which all crime has seemingly been eliminated from mainstream society. Some aspects of the film allude to Aldous Huxley's dystopian novel, Brave New World.
In 1996, LAPD Sergeant John Spartan leads a raid to rescue several hostages taken by the violent criminal Simon Phoenix, claiming to have rigged the building they are in with explosives. Spartan, based on a scan of the building, determines the hostages are not present, and enters the building, cornering Phoenix; Phoenix retaliates by detonating the explosives before being captured. Police discover the bodies of the hostages in the building's rubble, and Spartan is sentenced for involuntary manslaughter.

Portions from Freebase, licensed under CC-BY and Wikipedia
licensed under the GFDL