Defiance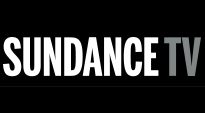 Defiance is a 2008 World War II era film written, produced and directed by Edward Zwick, set during the occupation of Belarus by Nazi Germany. The film is an account of the Bielski partisans, a group led by three Jewish brothers who saved and recruited Jews in Poland (now Belarus) during the Second World War. The film stars Daniel Craig as Tuvia Bielski, Liev Schreiber as Zus Bielski, Jamie Bell as Asael Bielski and George MacKay as Aron Bielski.
Production began in early September 2007 and had a limited release in the United States on December 31, 2008. It went into general release worldwide on January 16, 2009 and was released on home media on June 2, 2009. The film was an adaptation of Nechama Tec's book Defiance: The Bielski Partisans.
The film opens with on-screen text stating: "A true story". It is August 1941 and Nazi forces are sweeping through Eastern Europe, targeting Jewish people. Among the survivors not killed or restricted to ghettoes are the Jewish Bielski brothers: Tuvia (Daniel Craig), Zus (Liev Schreiber), Asael (Jamie Bell), and Aron (George MacKay). Their parents are dead, slain by the local police under orders from the occupying Germans.

Portions from Freebase, licensed under CC-BY and Wikipedia
licensed under the GFDL