Dead Poets Society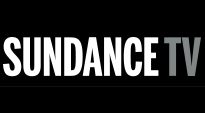 | Time | Day |
| --- | --- |
| No airtimes found. | |
Dead Poets Society is a 1989 American drama film directed by Peter Weir and starring Robin Williams. Set at the conservative and aristocratic Welton Academy in Vermont in 1959, it tells the story of an English teacher who inspires his students through his teaching of poetry. The film was critically acclaimed and was nominated for many awards.
The script was written by Tom Schulman, based on his life at the Montgomery Bell Academy in Nashville, Tennessee. Filming took place at St. Andrew's School in Middletown, Delaware.
Neil Perry (Leonard), Todd Anderson (Hawke), Knox Overstreet (Charles), Charlie Dalton (Hansen), Richard Cameron (Kussman), Steven Meeks (Ruggiero), and Gerard Pitts (Waterston) are senior students of the Welton Academy, an elite prep school, whose ethos is defined by the headmaster Gale Nolan (Lloyd) as "tradition, honor, discipline and excellence". Both Neil and Todd are under harsh parental pressure to become a doctor and a lawyer respectively, but Todd wants to be a writer, and Neil discovers a passion for acting.

Portions from Freebase, licensed under CC-BY and Wikipedia
licensed under the GFDL