Dead Men Don't Wear Plaid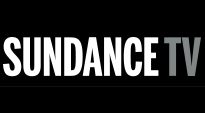 | Time | Day |
| --- | --- |
| No airtimes found. | |
Dead Men Don't Wear Plaid is a 1982 satirical film directed by Carl Reiner and starring Steve Martin and Rachel Ward. It is both a parody of, and a homage to, film noir and the pulp detective movies of the 1940s.
Edited by Bud Molin, the film is a collage film of black-and-white movie clips from 18 different films with more recent footage of Martin and other actors similarly shot in black-and-white, with the result that the original dialogue and acting of the historic films have now become part of a completely different (and ridiculous) story.
Among the actors who appear from classic films are Edward Arnold, Ingrid Bergman, Humphrey Bogart, Wally Brown, James Cagney, William Conrad, Jeff Corey, Joan Crawford, Bette Davis, Brian Donlevy, Kirk Douglas, Ava Gardner, Cary Grant, Alan Ladd, Veronica Lake, Burt Lancaster, Charles Laughton, Charles McGraw, Fred MacMurray, John Miljan, Ray Milland, Edmund O'Brien, Vincent Price, Barbara Stanwyck, Lana Turner and Norma Varden.
This was the last film for both costume designer Edith Head and composer Miklós Rózsa.

Portions from Freebase, licensed under CC-BY and Wikipedia
licensed under the GFDL