Dead Man Walking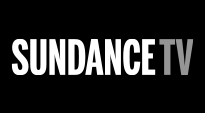 | Time | Day |
| --- | --- |
| No airtimes found. | |
Dead Man Walking is a 1995 American drama film directed by Tim Robbins, who adapted the screenplay from the non-fiction book of the same name. It tells the story of Sister Helen Prejean (played by Susan Sarandon), who establishes a special relationship with Matthew Poncelet (played by Sean Penn), a prisoner on death row in Louisiana.
Matthew Poncelet (Sean Penn) has been in prison six years, awaiting his execution by lethal injection for killing a teenage couple. Poncelet, located in the Louisiana State Penitentiary, committed the crimes with a man named Carl Vitello (Michael Cullen), who received life imprisonment. As the day of his execution comes closer and closer, Poncelet asks Sister Helen to help him with a final appeal.
She decides to visit him, and he comes across as arrogant, sexist, and racist, not even pretending to feel any kind of remorse. Instead he affirms his innocence, insisting it was Vitello who killed the two teenagers. Convincing an experienced attorney to take on Poncelet's case pro bono, Sister Helen tries to obtain life imprisonment for Poncelet. Over time, after many visits, she establishes a special relationship with him.

Portions from Freebase, licensed under CC-BY and Wikipedia
licensed under the GFDL