Coffee And Cigarettes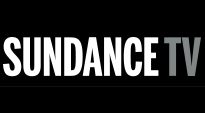 Coffee and Cigarettes is the title of three short films and a 2003 feature film by independent director Jim Jarmusch. The 2003 film consists of 11 short stories which share coffee and cigarettes as a common thread, and includes the earlier three films.
The film is composed of a comic series of short vignettes shot in black and white built on one another to create a cumulative effect, as the characters discuss things such as caffeine popsicles, Paris in the 1920s, and the use of nicotine as an insecticide – all the while sitting around drinking coffee and smoking cigarettes. The theme of the film is absorption in the obsessions, joys, and addictions of life, and there are many common threads between vignettes, such as the Tesla coil, medical knowledge, the suggestion that coffee and cigarettes don't make for a healthy meal (generally lunch), cousins, The Lees (Cinqué, Joie, and a mention of Spike), delirium, miscommunication, musicians, the similarities between musicianship and medical skill, industrial music, acknowledged fame, and the idea of drinking coffee before sleeping in order to have fast dreams.

Portions from Freebase, licensed under CC-BY and Wikipedia
licensed under the GFDL