Clay Pigeons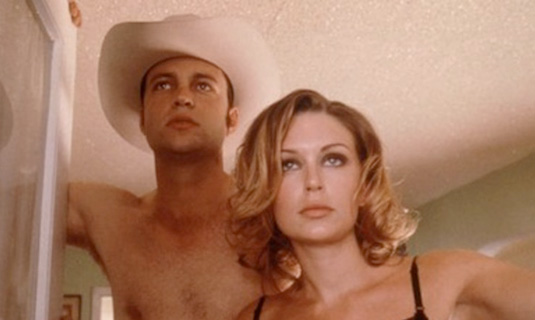 | Time | Day |
| --- | --- |
| 2:15 AM ET | Sunday, Apr. 13 |
Clay Pigeons is a 1998 crime-comedy film written by Matt Healy and directed by David Dobkin. The film stars Joaquin Phoenix, Vince Vaughn, and Janeane Garofalo.
Clay Bidwell is a young man in a small town who witnesses his friend, Earl, kill himself because of the ongoing affair that Clay was having with the man's wife, Amanda. Feeling guilty, Clay now resists the widow when she presses him to continue with their affair as if nothing has happened.
Clay's problems worsen when he inadvertently befriends a serial killer named Lester Long, who murders the nagging widow in an attempt to "help" his "fishing buddy". Clay is horrified, but does not go to the police for fear of his role in his friend's suicide coming to light. But that doesn't matter for the police, as well as for savvy female FBI agent Dale Shelby and her partner Reynard, who see Clay as their prime suspect. Yet Clay doesn't tell them of his "friend," who has confessed his crimes to him.
Clay Pigeons was developed under director/producers Ridley and Tony Scott's production company, Scott Free Productions.

Portions from Freebase, licensed under CC-BY and Wikipedia
licensed under the GFDL