Christine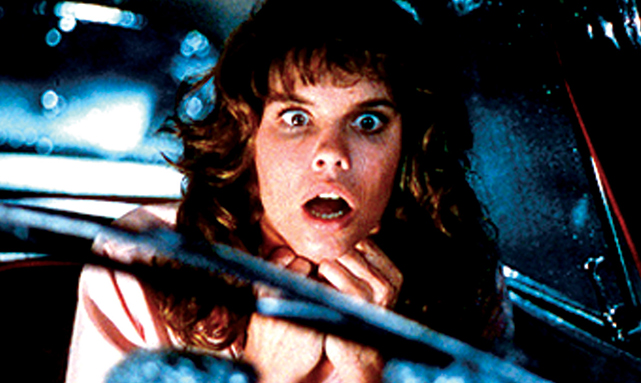 | Time | Day |
| --- | --- |
| 1:45 AM ET | Tuesday, Dec. 5 |
| 7:45 AM ET | Tuesday, Dec. 5 |
| 2:00 PM ET | Tuesday, Dec. 12 |
| 10:30 AM ET | Friday, Dec. 15 |
Christine is a 1983 horror film about a sentient automobile named "Christine" and its effects on its teenaged owner, adapted from the novel Christine written by Stephen King. The film was directed by John Carpenter, and set in 1978.
The film begins in Detroit in 1957; several off-white 1958 model Plymouth Furies are shown lined up on an assembly line. In the middle of the line of cars, a lone bright red and white Fury stands in contrast to the others. The Plymouth's malevolent character is established when one worker is injured when the car's hood slams shut on his hand, and another is apparently choked to death inside after dropping cigar ash on the seat.
The film then moves forward 21 years to 1978. Arnold "Arnie" Cunningham (Keith Gordon) is a nerdy teen boy with only one friend, a childhood companion and popular jock named Dennis Guilder (John Stockwell). Arnie's life begins to change when he buys the red and white Fury from crusty bachelor Roland D. LeBay (Roberts Blossom) for $250, even though she is in serious need of repair.

Portions from Freebase, licensed under CC-BY and Wikipedia
licensed under the GFDL