Choke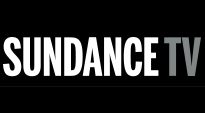 | Time | Day |
| --- | --- |
| No airtimes found. | |
Choke is a 2008 American black comedy film directed by Clark Gregg. The film stars Sam Rockwell and Anjelica Huston. Production took place in New Jersey in 2007. It premiered at the 2008 Sundance Film Festival and was purchased by Fox Searchlight Pictures for distribution. The film was released on September 26, 2008 and the DVD was released on February 17, 2009.
The film is based on the 2001 novel of the same name by Chuck Palahniuk. It tells the story of a man who works in a colonial theme park, attends sexual addiction recovery meetings, and intentionally chokes on food in upscale restaurants so his "rescuers" would give him money out of sympathy and thus cover his mother's Alzheimer's disease hospital bills.
Victor Mancini (Rockwell) is a sex addict who works as a reenactor of life in Colonial America. He works with his best friend, Denny (Brad William Henke), who is also a reformed sex addict. To support his hospitalized mother (Huston), Victor cons others by intentionally choking at restaurants to get money from his rescuers.
When he visits his mother one day, he meets Paige Marshall (Kelly Macdonald), who takes care of her.

Portions from Freebase, licensed under CC-BY and Wikipedia
licensed under the GFDL