Casualties of War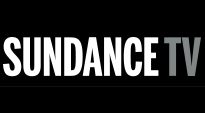 | Time | Day |
| --- | --- |
| No airtimes found. | |
Casualties of War is a 1989 war drama directed by Brian De Palma, with a screenplay by David Rabe, based on the actual events of the incident on Hill 192 in 1966 during the Vietnam War. It starred Michael J. Fox and Sean Penn.
An article written by Daniel Lang for The New Yorker in 1969 was the movie's primary source.
This film was, in a way, Fox's third major dramatic role. He had previously starred in the dramas Light of Day and Bright Lights, Big City. John C. Reilly and John Leguizamo make their screen debuts in the film, and the latter would again star with Penn in another picture by De Palma, 1993′s Carlito's Way.
The story is presented as a flashback of Max Eriksson (Michael J. Fox), a Vietnam veteran.
In November 1966, a squad of American soldiers is on patrol when they are suddenly attacked by the Viet Cong. The ground cracks under Eriksson while he walks above a Viet Cong tunnel, and he is stuck in the hole while mortar shells land near him. Unknown to him, a Viet Cong soldier in the tunnel below him prepares to silently kill him with a knife. Sergeant Tony Meserve (Sean Penn) hears Eriksson, pulls him out of the hole, and shoots the Viet Cong soldier dead.

Portions from Freebase, licensed under CC-BY and Wikipedia
licensed under the GFDL