Buena Vista Social Club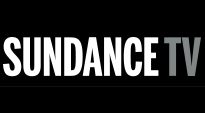 Buena Vista Social Club (1999) is a documentary film by Wim Wenders about the music of Cuba. It is named for a danzón that became the title piece of the album Buena Vista Social Club.
The film documents how Ry Cooder, long-time friend of Wenders, brought together legendary Cuban musicians to record an album (also called Buena Vista Social Club), and to perform a concert in the United States. Although they are geographically close, travel between Cuba and the United States is restricted due to the political tension between the two countries, so many of the artists were travelling there for the first time. The film shows their reactions to this experience, as well as including footage of the resultant sell-out concert. It also includes interviews with each of the main performers.
The film helped the musicians, some of them already in their nineties, become known to a worldwide audience, with some going on to release popular solo albums. These included Ibrahim Ferrer, Compay Segundo, Rubén González and Elíades Ochoa.
The film was nominated for an Academy Award for best documentary feature in 2000. It won as best documentary in the European Film Awards as well as many others.


Portions from Freebase, licensed under CC-BY and Wikipedia
licensed under the GFDL