Brokedown Palace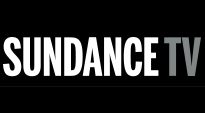 Brokedown Palace (1999) is an American film directed by Jonathan Kaplan, and starring Claire Danes and Kate Beckinsale. It deals with two American friends imprisoned in Thailand for drug smuggling. Because it presents a critical view of the Thai legal system, most scenes were filmed in the Philippines; however, some panoramas and views were filmed in Bangkok. Its title is taken from a Grateful Dead song written by Jerry Garcia and Robert Hunter from their 1970 album American Beauty.
Lifelong best friends Alice Marano (Danes) and Darlene Davis (Beckinsale) graduate from high school and make plans to have one last "knock-out trip together" before they are separated by Darlene going to college. Darlene is perceived to be the "nice" girl, and Alice the "bad" one.
The idea of vacationing in Hawaii seems less appealing to the girls than the sudden notion of going to Thailand. It is revealed in dialogue that Darlene's father has not been approached about the idea of going to Thailand, but that Alice's father has given her permission because he believes Darlene is going. Alice suggests to Darlene that she simply not tell her father she is going to Thailand instead of Hawaii.

Portions from Freebase, licensed under CC-BY and Wikipedia
licensed under the GFDL