Bridget Jones: The Edge Of Reason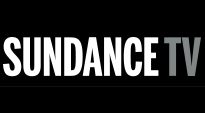 Bridget Jones: The Edge of Reason is a 2004 romantic comedy film directed by Beeban Kidron, based on Helen Fielding's novel of the same name. It stars Renée Zellweger as Bridget Jones, Colin Firth as Mark Darcy, and Hugh Grant as Daniel Cleaver. It is the sequel to Bridget Jones's Diary (2001). There are significant differences in the storylines between the novel and this film adaptation, and between the United States version and United Kingdom version of the film, including an alternative ending. The film is a co-production between the United Kingdom, France, Germany and Ireland.
The film begins shortly before Bridget's mother's (Gemma Jones) yearly Turkey Curry Buffet. Bridget (Renée Zellweger) is ecstatic about her relationship with Mark Darcy (Colin Firth). However, Bridget's confidence in her relationship is shattered when she meets Mark's colleague, the beautiful Rebecca Gilles (Jacinda Barrett). Bridget meets her ex, Daniel Cleaver (Hugh Grant), at her job for Sit-Up Britain and is offered a position as the "Smooth Guidess". Bridget is delighted to be asked by Mark to go to the "Law Council Dinner", assuming he will propose afterwards, but the night does not end well.

Portions from Freebase, licensed under CC-BY and Wikipedia
licensed under the GFDL