Bottle Rocket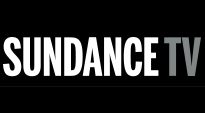 | Time | Day |
| --- | --- |
| No airtimes found. | |
Bottle Rocket is a 1996 comedy film directed by Wes Anderson. It was co-written by Anderson and Owen Wilson. As well as being Wes Anderson's directorial debut, Bottle Rocket was the debut feature for brothers Owen Wilson and Luke Wilson, who co-starred with James Caan and Robert Musgrave.
The film was a commercial failure but launched Anderson's career by drawing attention from critics. Director Martin Scorsese later named Bottle Rocket one of his top-ten favorite movies of the 1990s.
Bottle Rocket is also the name of a short film, shot in 1992 and released in 1994, directed by Anderson upon which the feature-length film was based.
The entire film was shot in Dallas, Fort Worth, and Hillsboro, Texas.
In Texas, Dignan (Owen C. Wilson) "rescues" Anthony (Luke Wilson) from a voluntary mental hospital, where he has been staying for self-described exhaustion. Dignan has an elaborate escape planned and has developed a 75-year plan that he shows to Anthony. The plan is to pull off several heists and then meet Mr. Henry, a landscaper and part-time criminal known to Dignan.
As a practice heist, the two friends break into Anthony's house, stealing specific items from a list.

Portions from Freebase, licensed under CC-BY and Wikipedia
licensed under the GFDL